Description
Scopema Swivel Seat Adapters for 2019-2023 Mercedes Sprinter
(2500 & 3500 models) *
These swivels have on the lowest height, and will raise the seat the least amount of height for a swivel adapter.  Made in France but ship from the USA.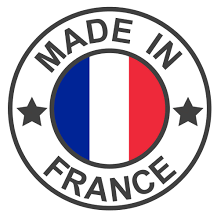 The 2019-2023 Mercedes Sprinter Van Scopema Mercedes Sprinter Van swivel adapters will allow your front driver or passenger seat to swivel. These work
with most 2019-2023 Mercedes Sprinter Van front seats, (will not work with suspension seats) Will work with the heated seat & seat air bag options. Swivels will lock securely in the forward facing position.
Click Here to see the AMZ Brand Mercedes Sprinter Vant Seat Swivels Adapters
Click Here to see the Sportscraft Brand Mercedes Sprinter Van Swivel Adapters
Our swivels have an offset center pivot point that allows the swivel to turn without opening the door.
Raises seat height approx. 1.25″
Swivels are designed specifically for the 2019-2023 Mercedes Sprinter Van Mercedes/Dodge Sprinter Van Chassis, and are not a modified generic swivel.
Lifetime Warranty against factory defects*
FMVSS 207 & 210 & CMVSR 207 & 210 certified (tested in the vehicle)
2019-2023 Mercedes Sprinter Van Seat Scopema Swivel Adapters installation instructions
color: Black. Imported.
*Limited lifetime warranty against factory defects to the original purchaser.
(Local Pick up still pays shipping cost)