Description
Automatic Electric Sliding Door System for 2007-2023 Mercedes Sprinter Van
This product is compatible with all Sprinter Vans made between 2007-2023. This includes both the 2500 and the 3500 versions. 
Top Quality and tested. We have sold and tested almost all types of Power Sliding Door kits. These are the best quality and dependable, backed by a Great Warranty that we have seldom had to utilize. These are Made in Israel, and shipped directly to you. Generally it takes a few days to process and less then a week to get to your doorstep.
by Alex Original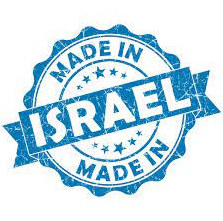 Compatibility: Sprinter Vans made between 2007-2022. Fits both the 144″ and 170″ wheelbases. (and Extended)
Placement: Sliding door
Manufacturer: Alex Original
Operation: Remote controlled (Door can still be operated manually) 
Installation: This product is not for the novice installer. When ordering please have a competent installer lined up. Returns will not be made for the inability to install.  CLICK HERE FOR INSTALLATION IN STRUCTIONS FOR THE VS30 KIT TO GET AN IDEA OF HOW EASY IT COULD BE.
Shipping: Please allow 1 to 2 weeks for delivery (also Please allow 3-7 Business Days for Customs to clear it)
Highlights:
The innovative concept takes you to a new area of safety, comfort, and security.
Makes delivery vans much more time-efficient
The door is remote operated, the driver is able to control the door right from their seat.
For safety reasons, the door retracts immediately if it encounters an obstacle.
Closes automatically if the vehicle starts moving with an open door.
It can be operated manually at any time without issue.
Ice and snow proof.
Conforms to EG and United Nations regulations.
View an example of the Electric Sliding Door in the video below!
Please note that this item only ships free to the Contiguous United States.
It does not include Hawaii, Alaska, or the other USA territories.