Description
Skid Plate for NCV3 2007-2018 2WD (2 Wheel drive )Mercedes Sprinter Vans
(will not fit 4×4)
The skid plate is new and fits perfectly for all versions of Mercedes Sprinter manufactured between 2007 and 2018 2 wheel Drive.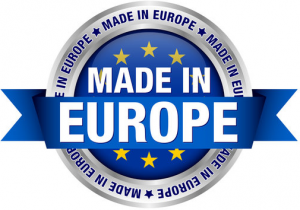 The exterior of the skid plate is provided with Steel reinforcements, which increases the resistance to impact.
Made out of 3 mm thick Steel plate.Screws, nuts, clips, all fastening accessories are included.
It has an opening for the oil sump, so it's removal won't be necessary to change the oil.
Skid plate for the protection of the: engine, gearbox
All skid plates are powder coated to prevent corrosion.
Warranty:  24 months warranty 
The advantages:
Increased resistance against any impact or debris found on the road.
It covers the front compartment of the Mercedes Sprinter Van, so the engine is more protected against dust and dirt.
Longer lifespan compared to skid plates made of plastic or fibre glass.
If you are not satisfied with the quality of our products, you can return it within 14 days.
Vehicle Brand
Mercedes
Model
Mercedes Sprinter
Year
2006 – 2018
Material
Steel
Width
3 mm
Protects
engine, gearbox
Engine
all
Weight
10.5 kg
Has an opening for the oil sump: Yes
It has an opening for the oil sump, so it's removal won't be necessary to change the oil.
Availability

 In Stock

Comment
Not suitable for the 4X4 model