Description
Lower Base Pedestal for all 2014-2024 Ram Promaster Sportscraft Seat Swivels – 1.57 Lower
ProMaster Lowered Front Seat Base for 2014 – 2022 Ram ProMaster
Seat base is 40mm lower than stock (1.57 inches)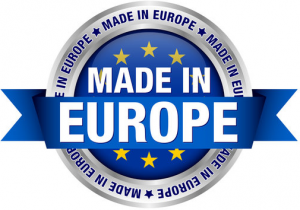 The heavy duty Sportscraft RAM Promaster Van steel lowered seat bases are designed to work with the 2014-2023 Ram ProMaster swivel adapters.
The lowered base will maintain the stock seat height after installing our swivel adapter.  Only for use with driver or passenger swivel adapters. This lowered base should not be used without a swivel adapter.
This special US version lower seat base has been tested in the RAM Promaster Van to United States FMVSS standards 207 & 210, and Canadian CMVSR 207 & 210.
Lowered seat bases are designed specifically for the RAM Promaster Van Chassis, and are not a modified generic product.
One year Warranty against factory defects
FMVSS 207 & 210 Approval
How much is this lower than regular RAM Promaster Van types of base pedestals?
It is 1.57 inches lower than the stock RAM Promaster Van pedestals.
Why would I want to lower my seat RAM Promaster Van pedestal?
If you are tall or you just do not like the height of your seat pedestal then this might be the best thing for you. You can, at least, lower your seat by 1.57″ and give yourself more room.
Are you saying that I need to get this item if I am getting the RAM Promaster Van Sportscraft seat swivels?
No, they are not necessary if you are just getting the RAM Promaster Van Sportscraft seat swivels and you do not mind a possible slight increase of height as far as your seat goes. You may even decide that you prefer the height. It is all up to you and it is not necessary to use this product at all.
So, I use this instead of my stock or factory pedestal in my RAM Promaster Van right now?
Correct. You cannot use both the seat swivel adapter and lowering base together.
Is it only compatible with RAM Promaster Van Sportscraft seat swivels?
Yes. unfortunately, you cannot use it with other makers of seat swivels.
Does the lowered seat base you sell for the Ram Promaster fit the swivel you also sell for the Ram Promaster. It looks like the same but the swivel for the Promaster does not have the manufacture name on it as it does for the sprinter van.
Yes this RAM Promaster Van Lowering Base pedestal is made by Sports Craft and goes with the Sportscraft Seat Swivel Adapter. It also will work with the Factory Seats as well.
Does it work on both sides of my RAM Promaster Van?
Yes. The pedestal will work on the driver side as well as the passenger side.
Where can I find the Sportscraft seat swivels?
You can click this link and get the Sportscraft seat swivels adapters if you wish.
Just to make sure, I'm not getting swivel seats when I get this product right?
You are correct. You would have to get swivel seats, particularly, the RAM Promaster Van Sportscraft swivel seats that you can find by clicking here. You will get the lowered seat base pedestal but not swivel seats for your van.