Description
Custom Made Ford Truck Bumpers tons of options
Starting at around $1350
BUMPERS THAT PERFORM
Our bumpers are made specifically for heavy duty applications to handle anything you throw at them. Protect your truck and enhance its look with winch-ready duty or low-profile beauty bumpers.
These Bumpers have a 4-8 month build time after you order, a deposit can be make. Email Bumpers@northwestoverland.org Order this base model and a rep will contact you to go over the options with you.
DUTY SERIES
Our winch-ready duty bumpers are built tough to accommodate rear-mounted winches, which provides a clean, sleeker appearance and straighter pull angles, but won't interfere with airflow to your radiator.
Our beauty bumpers are constructed to the same standards as our duty bumpers, but offer a 30-pound weight savings and lower profile appearance for those who don't need a front winch.
DESIGNED IN-HOUSE
FOR YOUR TRUCK
All of our bumpers are entirely designed and hand built in-house from start to finish by our team to ensure perfect fit and function.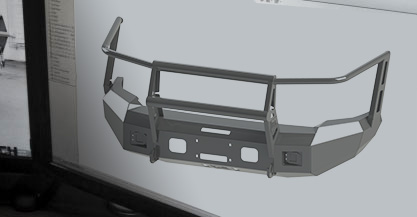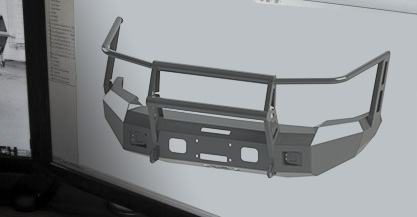 3/16″ PLATE STEEL CONSTRUCTION
Our bumpers are made entirely from precision cut 3/16" plate steel, offering superior strength and comparable weight to aluminum bumpers.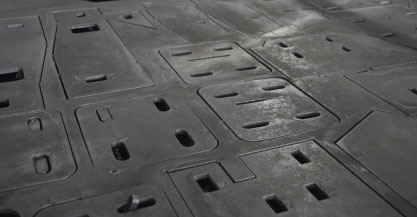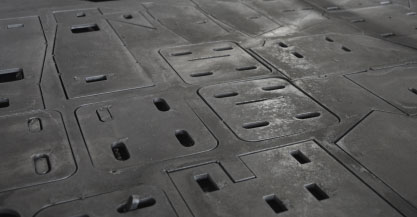 WELDED INSIDE & OUT
FOR STRENGTH
All of our products are welded on the front and back of every seam, adding a level of durability you won't find anywhere else in the industry.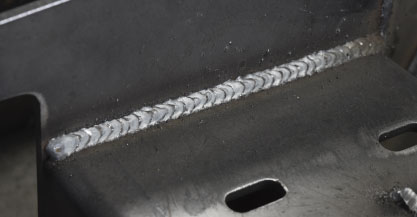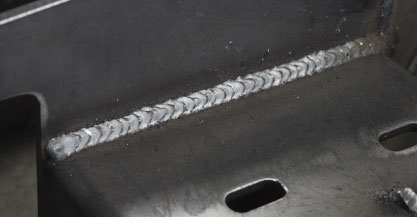 CUSTOM-MATCHED
POWDER COATING
In addition to our standard black powdercoat or raw steel finishes, any bumper can be custom powdercoated in any color, or to match your truck's OEM paint color.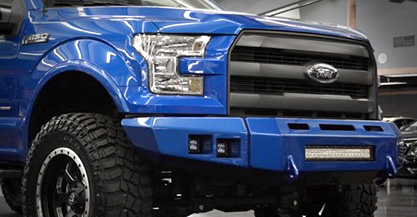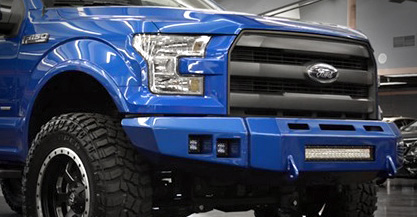 Black textured powdercoat